Dog Days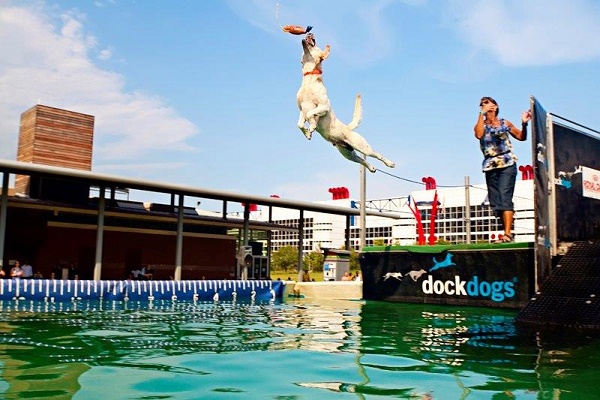 PRESENTED BY

Dog Days at Discovery Green returns September 18 - 20, 2015! This dog-gone fun weekend includes DockDogs®, canine athletes from Texas, Oklahoma and Louisiana competing in jumping events; a doggie costume contest and more! Bring your pup and enjoy the three-day festival at Discovery Green! Check back soon for the full event lineup.

DockDogs
®
DockDogs®
is a touring dog jumping competition. Hundreds of dogs, handlers and spectators from Texas, Oklahoma, Lousiana and beyond visit the park for the three-day canine competition and festival. Dogs of every shape and size compete for the grand prize in diverse jumping challenges including the high-jump and long-jump off a 20-foot dock into a 40-foot pool of water on the Jones Lawn. The DockDogs competition will take place from 10 am to 6 pm Friday and 10 am to 4:30 pm Saturday and Sunday.
Online pre-registration to compete in the DockDogs Competition is now open. To learn more or view the DockDogs Competition schedule, click
here
.

DOGGIE COSTUME CONTEST
The doggie costume contest will take place on the Anheuser-Busch stage at 3 pm on Saturday, September 19 . Prizes will be awarded to the top 5 costumes. Register on-site at the stage side from 2:30 pm.

Special thanks to the Kinder Foundation. Dog Days is free to attend; fees apply to compete in DockDogs®.