Featured Vendor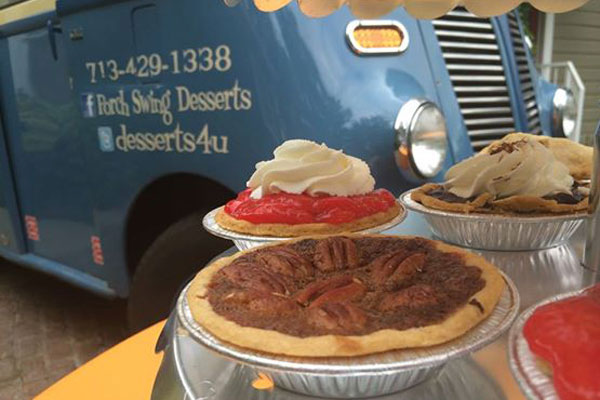 Featured Vendor for the month of May!
Our featured vendor this month is
Porch Swing Desserts
! Porch Swing Desserts joined the Flea in our second month, which pretty much means they've been with us since the beginning!
Jennifer Diaz is the woman behind Hazel, the adorable 1948 International Metro Harvester. She and her husband Erick Diaz also opened a shop in the tunnel a year ago at 801 Louisiana between Pennzoil Place and Two Shell Plaza. Porch Swing Desserts specializes in Southern homemade desserts like Pecan Pie, Lemon Meringue Pie, Chocolate Icebox Pie, Coconut Cake, Strawberry Cake and more. Jennifer acquired her super baking skills early by helping her Mom and Memaw in the kitchen.
You can find them at the Flea monthly and Monday – Friday in the tunnel downtown.