NOW CLOSED: Discovery Discussions: Dynamic Conversations with Changemakers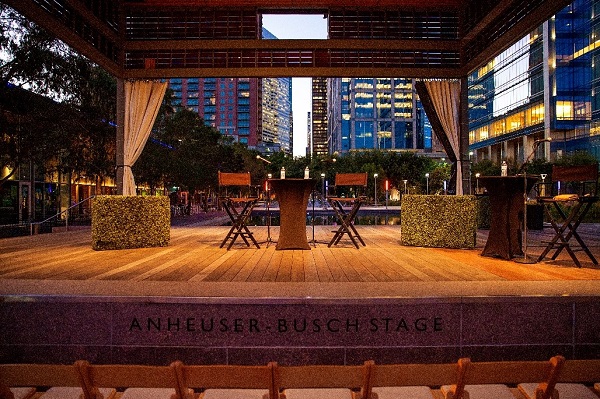 PRESENTED BY

When
Tuesday, October 11, 2016
7-8:30 pm
Discovery Discussions presented by Southwest Airlines® brought together experts, leaders and prolific figures to foster dynamic community discussions at Discovery Green®. Each discussion focused on a different topic with different change makers.

Discovery Discussions was presented by Southwest Airlines® with support from our partner Saint Arnold Brewing Company and Mid-State Wine. Special thanks to Courtenay Siegfried.

Past Discovery Discussions:

Tastes of Houston
Tuesday, October 11, 7 pm

Houston has earned a reputation as a foodie heaven for everything from world-class fine dining to barbacoa tacos. How did that happen, and what's next? A panel of culinary stars delivers the delicious answers, including Marcus Davis of The Breakfast Klub, Reggae Hut and Kulture Fame; Robert Del Grande, co-founder of Schiller Del Grande; Rebecca Masson, owner of Fluff Bake Bar and "Top Chef Desserts" alumna; Ryan Pera, chef and co-owner of Coltivare and Revival Market; and Justin Yu, chef and owner of Oxheart. Moderator: Katharine Shilcutt, Houstonia.

Innovative Houston
Tuesday, September 27, 7 pm

How will homegrown innovation change Houston's future, and what will it mean for the city's residents? Featuring David Crossley, president of Houston Tomorrow; Erin Flores of Texas Medical Center; Grace Rodriquez, co-founder and Conductor of Culture at Station Houston; and Raj Mankad, editor of Cite: The Architecture + Design Review of Houston. Moderator: Edel Howlin, Houston Public Media.

Sounds of Houston
Tuesday, September 13, 7 pm

Houston has birthed some of the most legendary names in the industry and boasts a thriving local scene. A panel of some of our most influential musicians, producers and visionaries dig into the past, present and future of the Bayou City sound, including Mathew Knowles, CEO of Music World Entertainment; Asli Omar, leader singer of The Tontons; Mario Rodriguez, co-founder of Wonky Power Records and musician in Bang Bangz and Tax the Wolf and Stacia Pratt of Pratt Communications, a full-service entertainment public relations firm. Moderator: Mark Austin, The Convoy Group.

The Greening of Houston
Tuesday, April 12 from 7 - 8:30 pm

Suddenly, Houston is becoming known for green space. How did that happen? On the eve of Discovery Green's eighth anniversary, our expert panel includes Jackie Martin, founding member of the Discovery Green Conservancy, Shellye Arnold of Memorial Park Conservancy, Anne Olson of Buffalo Bayou Conservancy, and Nefertitti Jackmon of Emancipation Park. The dynamic discussion was moderated by Guy Hagstette, parks director of the Kinder Foundation.

H-Town Music
Tuesday, April 26, 7 pm

Exciting new music venues, world class festivals and break-out stars – what's up with the Houston music scene? Featuring Omar Afra of Free Press Summer Fest and Day for Night Festival and Kam Franklin of The Suffers. The discussion was moderated by Joey Guerra of the Houston Chronicle.
Discovery Green Reg. U.S. Pat. & Tm. Off.